Digital Consulting
TECHNOLOGICAL INNOVATION
Configurators
We design applications so that customers can configure their product autonomously.
Customisable products
Offer development
Gamification
Autonomous customer
We can build your 3D and AR configurator
We develop omnichannel and multi-platform solutions for the visualisation and configuration of 3D and AR products.

With our technology, you get access to a 360°-product viewer, and you can configure and place your product in a real environment thanks to augmented reality (AR). This is all done using 100% native technology, without any added apps or plugins.

Our solutions can be implemented on common websites and physical points of sale, at trade fairs, and in any other B2B and B2C context.
Ultra-realistic customer experience
Customers can visualise, configure, and customise their products in 3D directly from their computer, tablet, or smartphone.
Four distinct configuration levels
We have designed four distinct configuration levels, from a simple 3D product catalogue to the most complete and advanced configurator.
Increased conversions and engagement
Various studies have demonstrated that websites with configurators not only have higher conversion rates, but they also generate a higher average customer spend (ACS).
3D catalogue with virtual reality (VR)
We can replicate any product in three dimensions thanks to the latest generation of 3D models, created to measure. The user can rotate the product and see all details in real time.
Scan the QR Code to try the experience from your smartphone
High quality 3D models

Showcase your products from every angle

Compatible with all major CMSs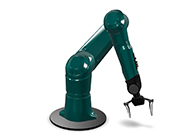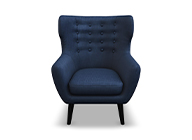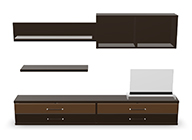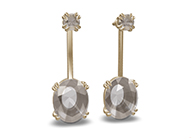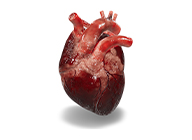 3D catalogue with augmented reality (AR)
Augmented reality (AR) allows you to interact with a virtual object, maintaining its position and proportions in situ. Technology is based on a combination of real elements and interactive computer graphics.
Scan the QR Code to try augmented reality (AR)
Benefits of Level I

Quickly visualise products in their real environment

Native experience, no apps or plugins required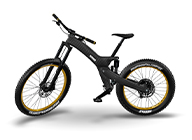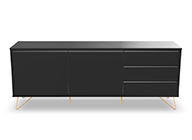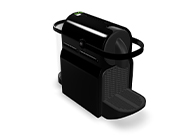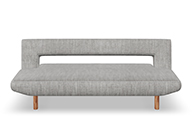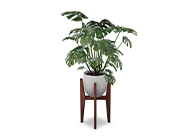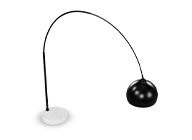 Basic Configurator
With the Basic configurator, you can give the user the opportunity to interact and experiment with different combinations, choosing, for example, the material and the colour of the object. The final result is generated in real time.
Flexible management of possible combinations

Infinite combinations of colours or materials

Freedom of movement with 360° views and product zoom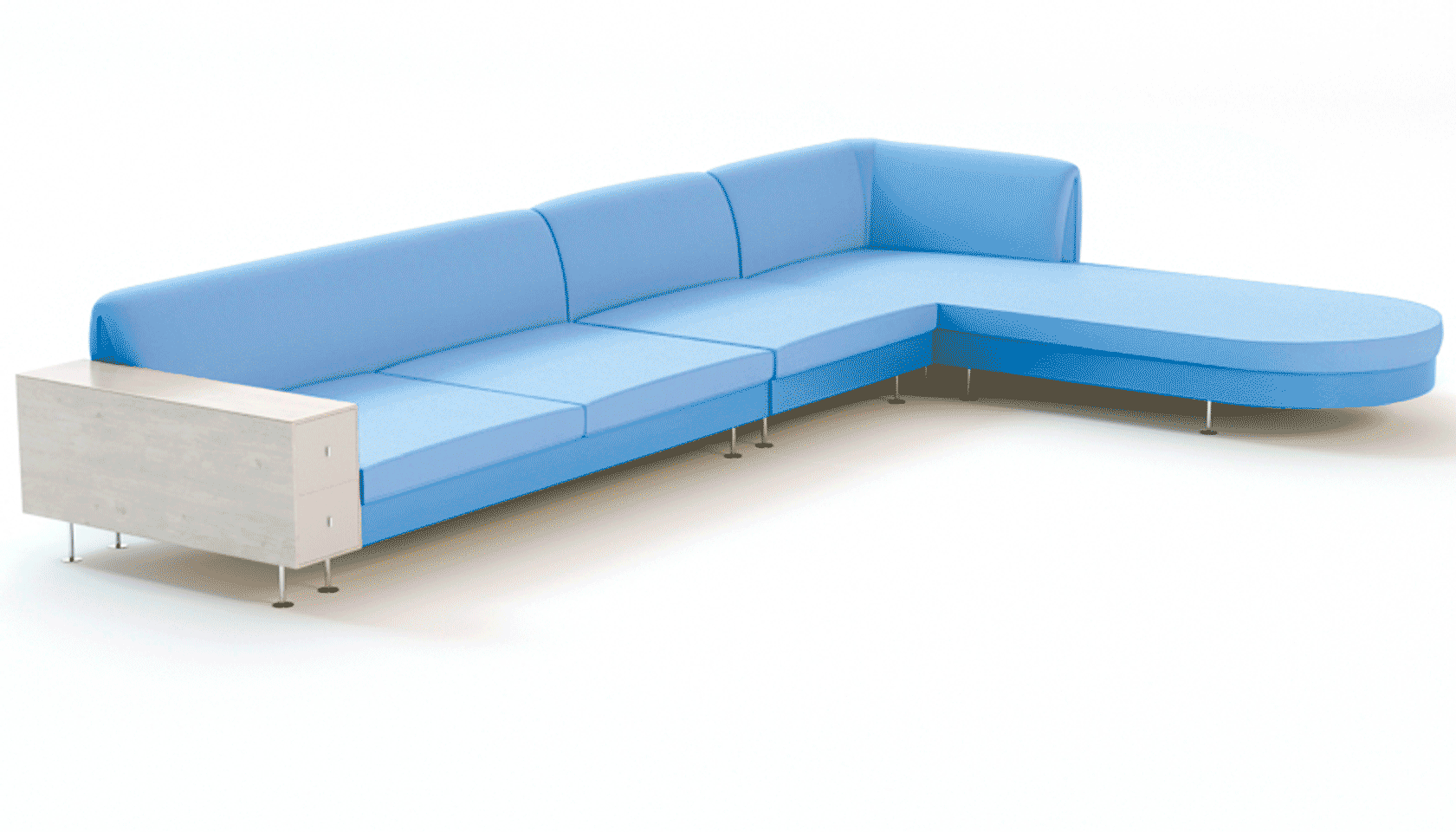 Advanced Configurator
The end consumer can communicate all their preferences and apply them to the various elements of the product. This advanced tool serves as a contact point par excellence between the product and the Customer.
Advantages of the Basic Configurator

Modular configuration management

Logical link management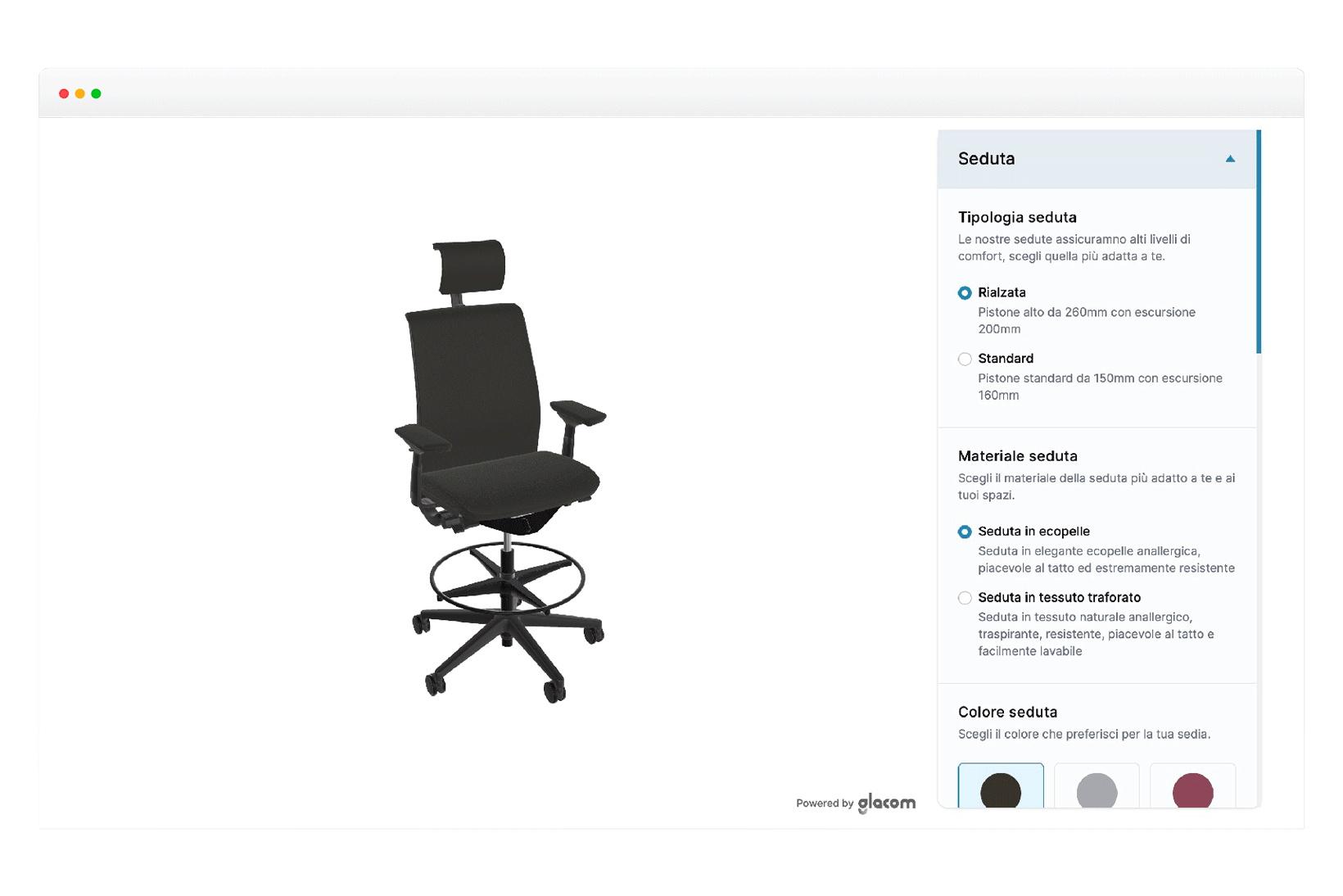 How does it benefit the company and its employees?
A configurator is the ideal technology for all companies that produce complex or customisable products.
Your customers frequently need to customise the features of your product.
initial phase
We create a software application so that the product configuration process becomes autonomous and fun.
creation of a configurator
Your sales department saves a lot of resources in terms of working time.
final results
Advantages of using a configurator
We design customised configurators according to the specific needs of a company and its products.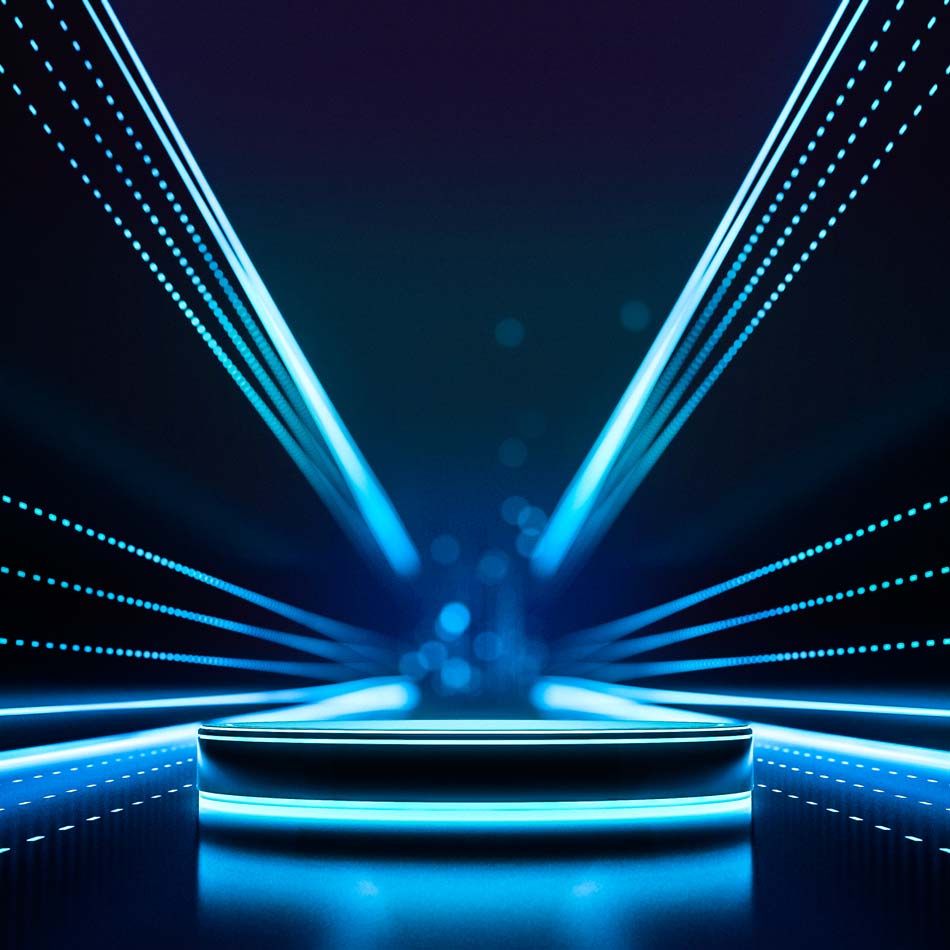 Automation
Replaces the process of manually creating an offer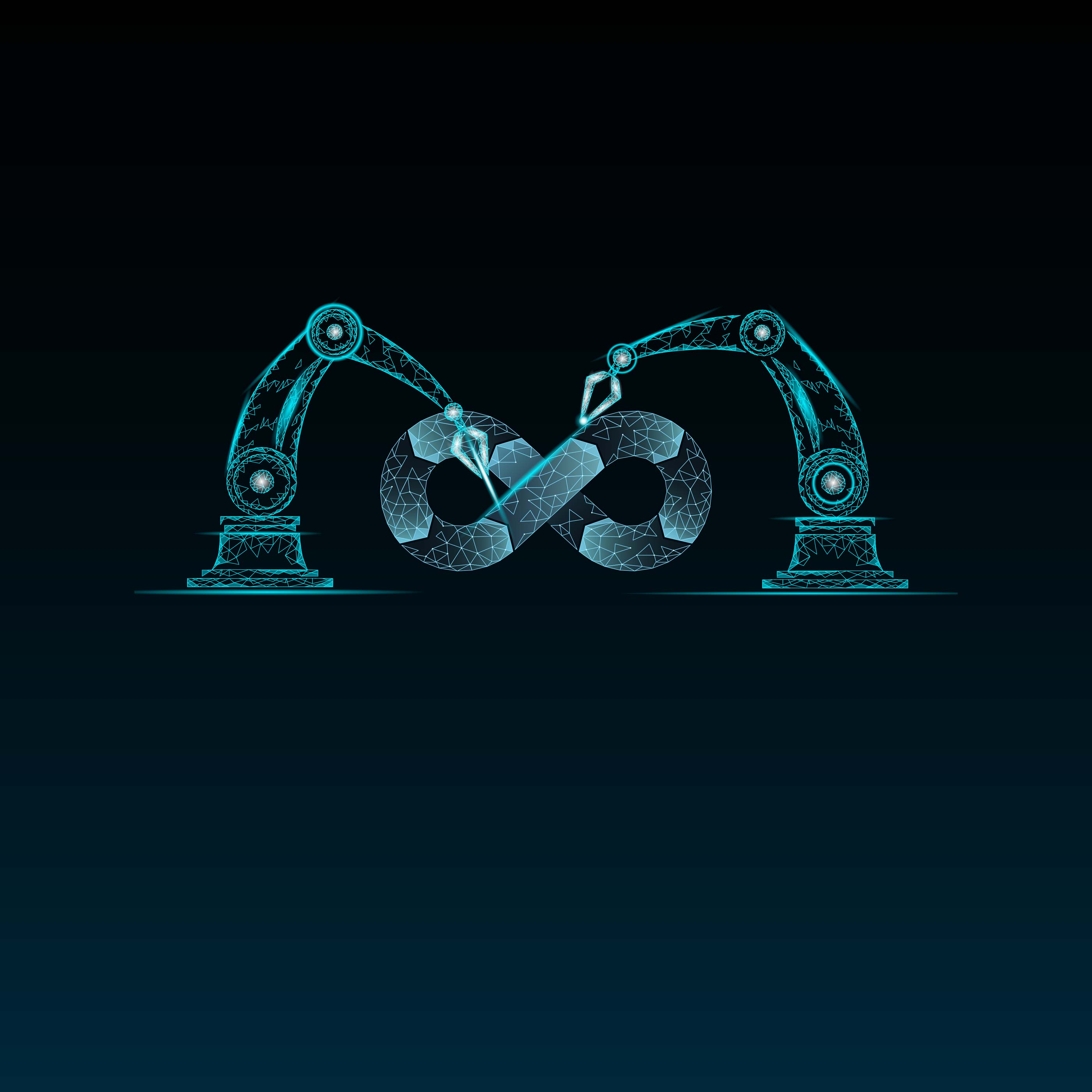 Gamification
Developed as if it were a game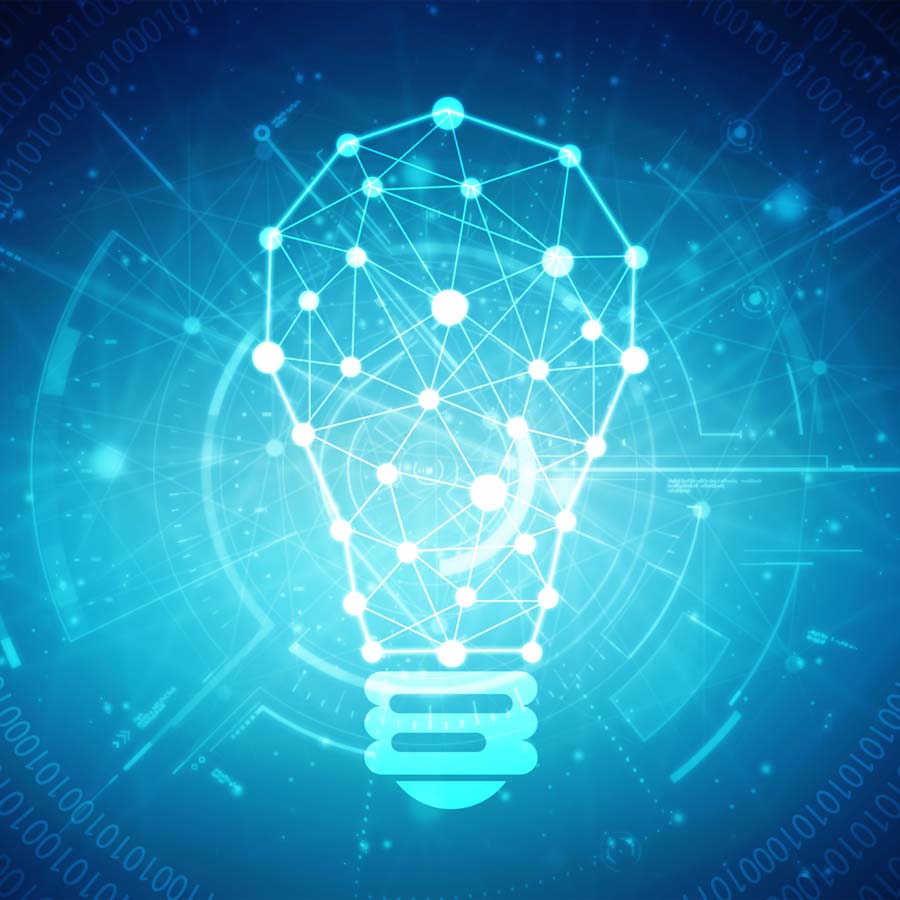 Avant-garde
Transmits a modern image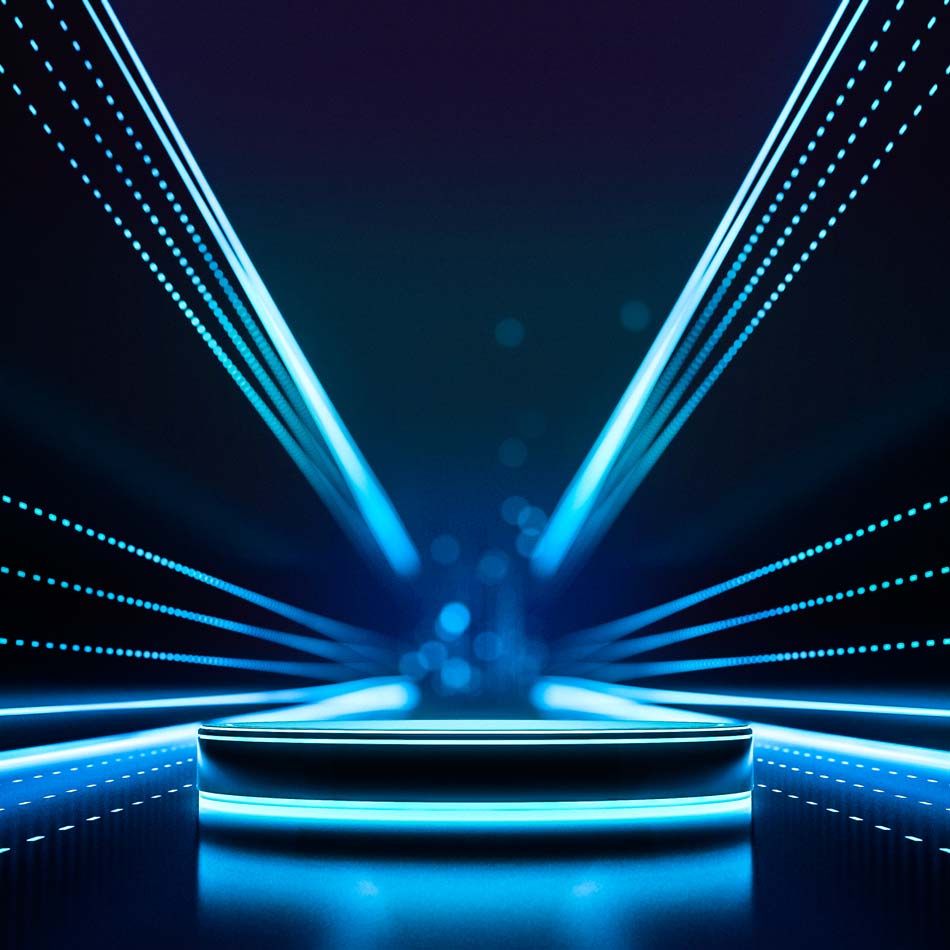 Automation
Replaces the process of manually creating an offer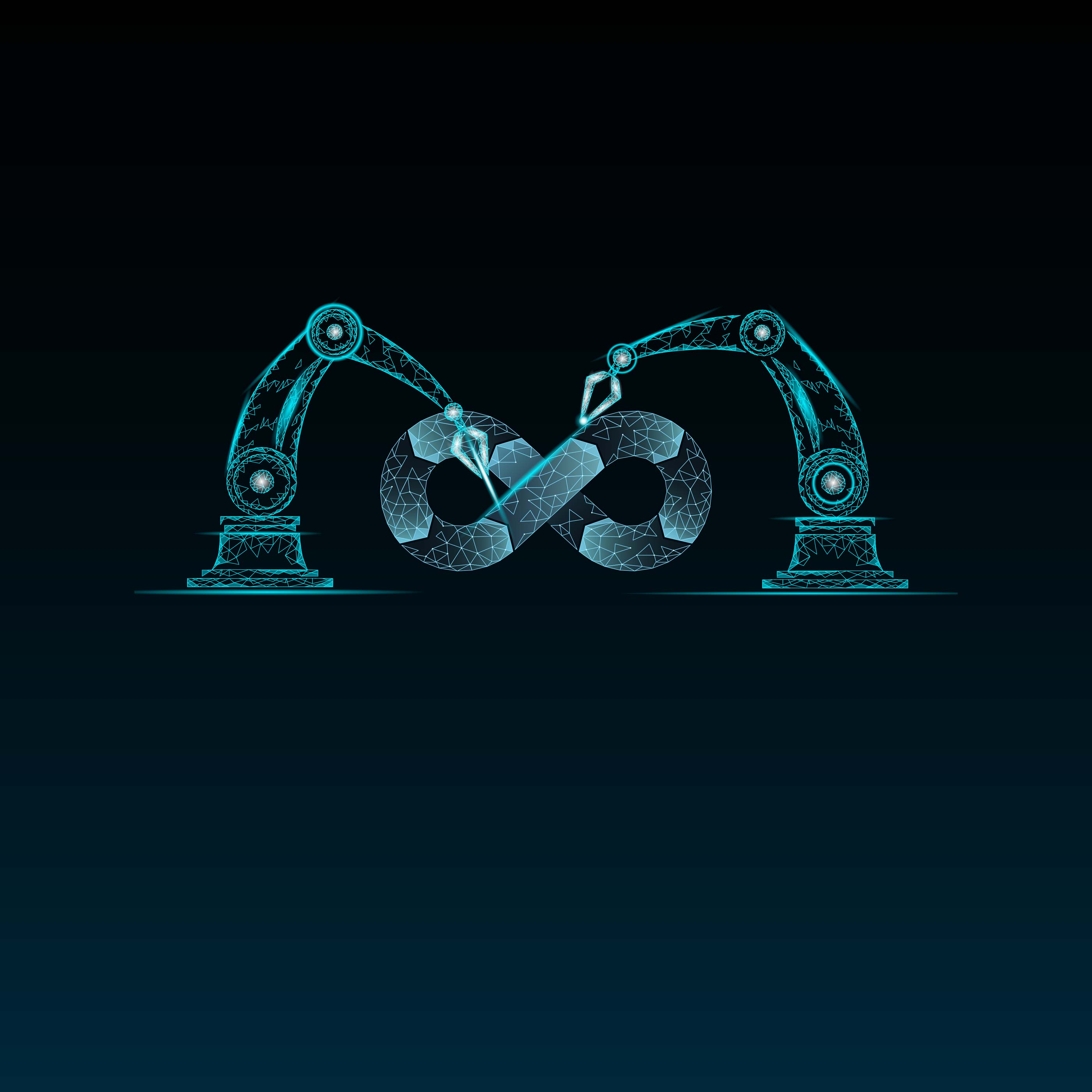 Gamification
Developed as if it were a game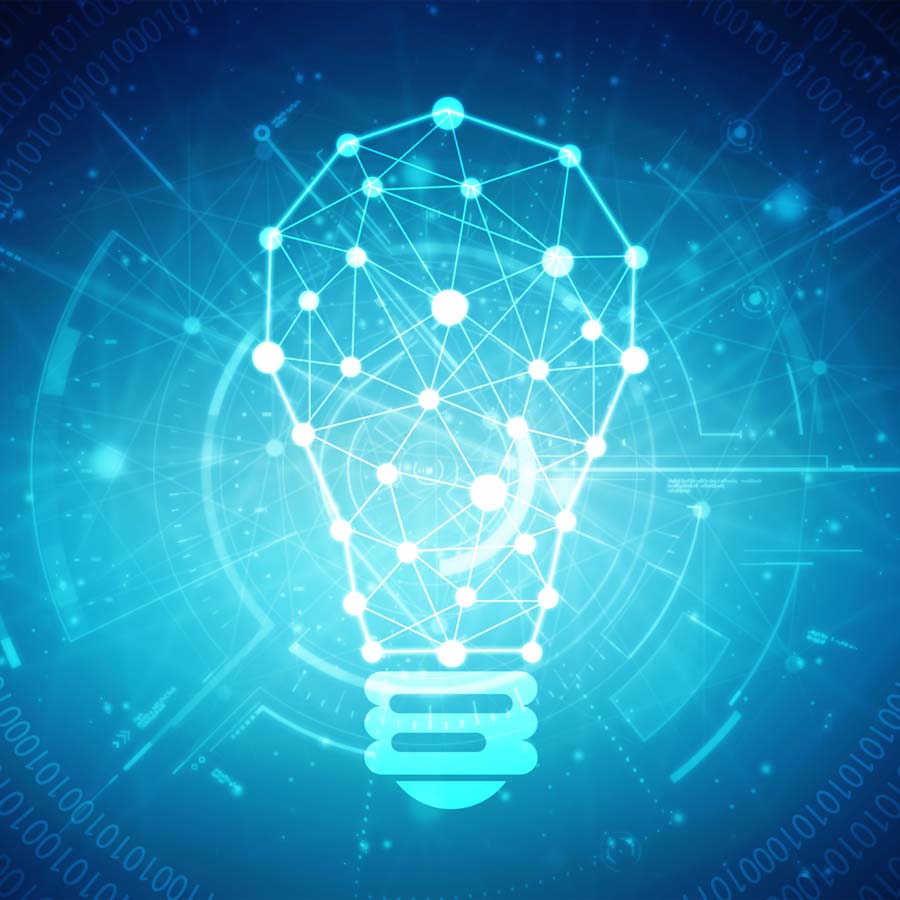 Avant-garde
Transmits a modern image